We are not in Amsterdam but we are still having fun', one of the best things being that it is warm enough to barbecue outside in the evening. Yay for spring!
Daniel's salmon burgers, so good!
It is school holiday time here, a time for us educators to get out and about and play. Accordingly we went to the Arboretum for lunch and then for a stroll afterwards. Everyone else in Canberra was at the Arboretum too, that is why there aren't any people in this picture. They were all inside the cafe eating lunch or playing on the acorn playground.
The Acorn playground is tremendously popular and was full of happy children today.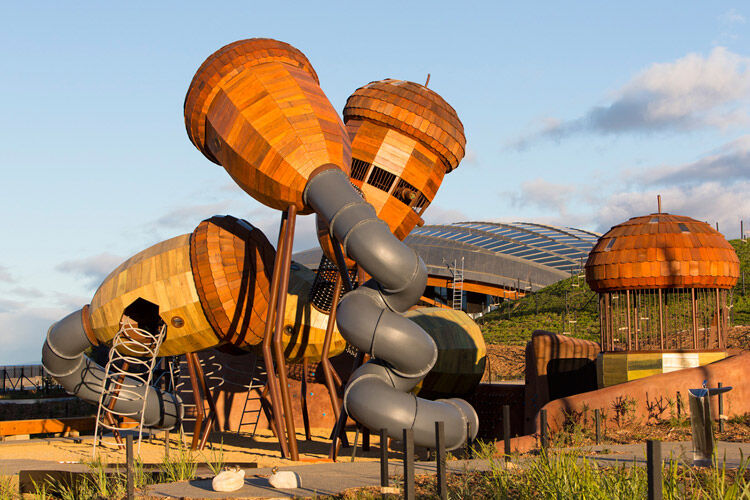 We were supposed to be in Amsterdam today, visiting the Rijksmuseum. I decided to be a virtual tourist and urban sketcher. These guys out the front, I feel their pain. My Rijksmuseum has a bit of a lean to it, but no matter.
My mitten knitting continues apace but I will finish them soon and have been hunting around for something new to knit. I found this adorable 1950s book of doll clothes and am sorely tempted but I would need a doll I suppose.
That's all for now.